Our Services
⚫ Result Oriented and Experienced Coaching
⚫ IB Maths HL/SL
⚫ IGCSE Maths
⚫ Weekly Revision Worksheets
⚫ Regular Mock Tests
⚫ Online Tuitions
⚫ Expert IB Tuition
⚫ Physics Tuition
⚫ Chemistry Tuition
⚫ English Tuition
Why Gurgaon Super Tutors?
⛤ Highly experienced teachers, who strive to understand the needs of children, can identify problem areas and provide excellent academic support.
⛤ Teachers with perfect spoken English.
⛤ Inculcation Of Better Study Habits & Time - Table
⛤ Focusing On Basic Concepts & Problem Solving.
⛤ Encouraging The Child To Be Independent.
⛤ Testing And Retesting On a Weekly Basis.
⛤ Challenging The Concepts Already Learnt.
⛤ Removing Exam Anxiety And Silly Mistakes.
⛤ Providing continuous encouragement and motivation.
IB Home Tutors in Gurgaon/ IGCSE Home Tutors in Gurgaon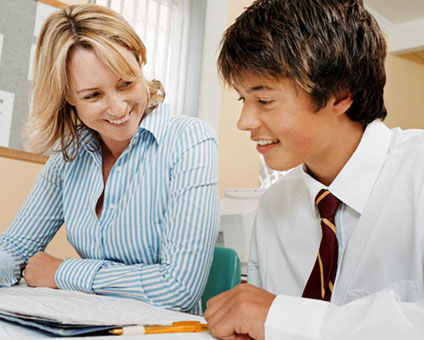 We are the leading one - on - one tutoring service provider in Gurgaon and Delhi NCR for IB / IGCSE curriculum with a large number of result oriented and experienced home tutors. Our expert home tutors help students in Math, Physics, Chemistry, Economics, History, Hindi and English. We understand that the requirements and challenges of IB and IGCSE curriculum are different. Our tutors are well versed with the syllabus and the question patterns of IB and IGCSE board which helps in imparting better coaching and guidance at home.
We help to coordinate access of expert tutors to Parents and Students all over Gurgaon (Gurugram) and also in Delhi-NCR. You can get a great pool of tutoring resources, Tutoring Facilities and Worksheet Modules. Our tutors also provide assignments and worksheets based on past exam papers every week to help your child in reinforcing and revising the concepts and chapters already learnt. These lead to improvement in the grades and the student experiences a happy schooling.
Get An IB Home Tutor
We have coordinated in the past years to provide services for students who are mostly from GD Goenka World School, Pathways World School, Shri Ram School, British School, Scottish High, Lancers International and all other leading Schools. We are an organized platform for interaction between the parents, students and tutors.
We are experts in imparting help, guidance and tutoring IB Math for all levels including IB Math(HL), IB Math(SL) and IB Math(Studies Level). Home tutors are available for Physics, Chemistry, Economics, English, and Hindi. We have dedicated sincere and experienced tutors for IB MYP and IB PYP too. Our tutors help the students to learn and revise the concepts learned in the class and make them practice revision questions after every tutoring session. Our home tutors also encourage the students to develop self-study habits and in organizing their academics. We help parents to select a suitable and result-oriented tutor from our data bank of professional tutors. This way the students gets the required support, assistance and motivations at home after school hours for planned revision in studies that enable them to score better grades.
CBSE Home Tutors in Gurugram (Gurgaon)
Expert Home Tutors for CBSE board are also enrolled with us and are helping many students in DLF Phase 1, DLF Phase 5, Golf Course Road and in many other areas of Gurugram / Gurgaon. We have subject specialists in Mathematics, Science and Social Studies who help students to score more and get the desired results in examinations. If you are a parent who looks forward to improvements in the academic results of your child then we will shortlist a result oriented and expert home tutor for your child.
Our CBSE home tutors in Gurugram help students in unique ways. The method of their explanation of a concept has been well appreciated by a number of students. Whether the child is fumbling in Algebra, or is having problems to cope up in Geometry, or needs to develop mental maths, our home tutors will ensure that the same is achieved at ease.
All our home tutors are dedicated professionals who will help to maximize the potential of your child. Our home tutors provide with easy explanations of concepts and follow it regularly with worksheets and mock tests. Please note that we have separate home tutors for IB curriculum, separate home tutors for ICSE curriculum, separate home tutors for CBSE board. We have a couple of expert tutors who have helped students of more than one board in the past too.
Result Oriented One-to-One Tutors
We provide excellent individual one-on-one coaching at home and help acquire better study techniques as per the requirements of each individual student for the IB/IGCSE?ICSE/CBSE curriculum of different schools. Every home tutor in our network is highly experienced and result-oriented in their respective subjects and have the potential to infuse confidence in students to get the best out of them.
We are a unique home Tutoring Service network for students of IB / IGCSE students for Mathematics (Maths), Maths - HL. Maths - SL, Maths - Studies, Maths - Standard, Maths - Extended, Physics (HL / SL), Chemistry(HL / SL), Economics (HL / SL), English, Business and Management (HL / SL) in Gurgaon.
We have helped many families residing in DLF - Phase 1,2,3,4,5, Sohna Road, Sushant Lok, M G Road and various other sectors of Gurgaon including sector 15, sector 56, sector 49, sector 42, sector 43, sector 53, sector 54, sector 55, sector 17 by providing them with expert tutors in Math, Physics, Chemistry and Economics. Our tutors visit Essel Towers, Heritage City, Sahara Grace, Beverly Park 1, Beverly Park 2, Aralias, Magnolias, Pinaccle, Icon towers, Hamilton Court and other residential colonies in Golf Course Road and Golf Course Extension Road. Our tutors also visit areas of DLF phase I on a daily basis. We also provide IB home tutors in select areas of South Delhi including Vasant Vihar, Green Park, Hauz Khas, New Friends Colony and Defence Colony.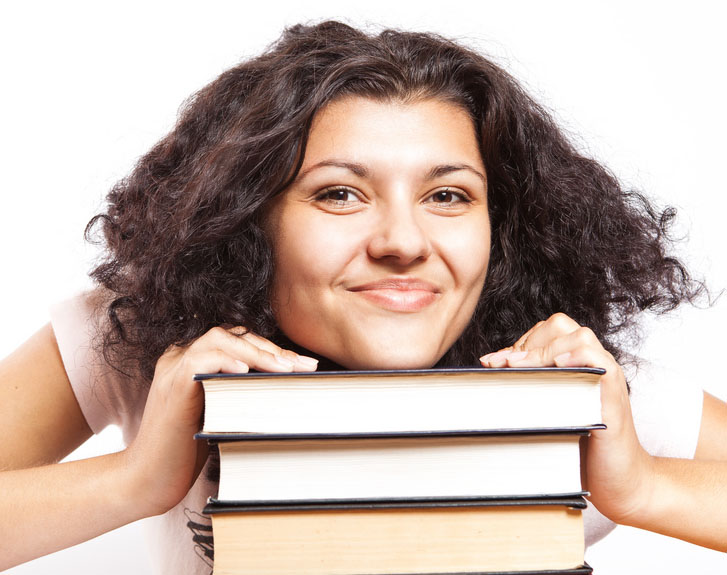 Students can call us or email us for Expert Tutoring help by Result oriented and dynamic tutors. We provide better tutors, Expert Tuition Teachers and Result Oriented Tutoring help. Contact us for our services in Maths, Physics, Chemistry, Economics, Computers, Hindi, English, Business Management, Environmental Studies(EVSS) for All Classes - All Subjects - All Levels.
Regular Worksheets and Mock Tests
Our tutors are well versed and are completely aware of the IB / IGCSE certified curriculum and have the resources in terms of the study materials and worksheets which are based on the past exam papers. All our tuition teachers are trained to teach using GDC ( Graphic Display Calculator). We also help students in exams and tests preparation for Pre- SAT, SAT, SAT II, GRE, GMAT, TOEFL, IELTS, ACT through one to one home tuition all over Gurgaon and Delhi.
Residents of Central Park I, Park Place Park Tower, Park Place Park Heights, DLF The Belaire, The Pinnacle, Icon Towers, Sector 54, Parsvanath Exotica, ABW La Lagune, Vipul Orchid gardens, Vipul Belmonte, Salcon The Verandas, Anand Niketan Apartments, Parsvanath Exotica on Golf Course Road, Sector 52, Gurgaon, Gurugram have also availed our services on a regular basis.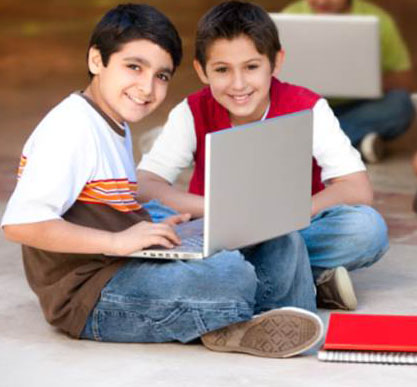 All Classes - All Subjects - All Levels
We are an excellent and result oriented tutoring service provider. We have over 18 years of in-house experience in helping students achieve their potential and help them score better. We are the leading agency with a unique and personal touch. We have successfully matched over hundreds of parents with hundreds of private tuition teachers to help the students in Gurgaon and Delhi.
Students of leading schools like Pathways World School, GD Goenka World School, Sri Ram School, Scottish High, Lancers International, British School, American Embassy school studying in class V, VI, VII, VIII, IX, X, XI, XII have contacted us in the past. Our tutors ensure that the academic performance of the students improves within the first 20 sessions itself.
Home Schooling
Few students are in need of a home-schooling. The students might be good in sports and are unable to attend school due to his/ her rigorous physical training. Sometimes there are health issues or some other reason due to which a student is unable to attend school. In such cases, an experienced and professional home tutor with a long experience of teaching and helping students can be of help. Such experienced tutors can help the child in imparting a balanced curriculum for different subjects including Math, Environmental Management, Information Technology, History, Theater Courses, DT.and others as per the syllabus and the curriculum.
The content of the curriculum and the method of teaching is at par with international standards. Parents can contact the IB board for enrolling their child for final examinations too as per IB rules
Online assignment and homework help
Our selected tutors provide online help for completing the assignments and homework to the students. Our tutors help in structuring the assignment, drafting table of contents and guiding through the secondary research required for the assignment or homework. It has been found that many students face a considerable problem in selecting the research topic for their internals and IA. Our expert tutors with their long experience in helping IB students can provide help in selecting the research topic in Business and Management, Psychology, History, Physics and other subjects
Sincere Commitment, long-term benefits and friendly relations
We provide our services to your doorstep to suit your needs and busy schedule. Our highly selected, trained, experienced and result oriented tutors provide one-to-one tuition in the comfort of your own home or office.
We can help the parent to find out a result oriented home tutor for their kids within two working days. Our home tutors are highly qualified and are strictly punctual with the schedule of visits as decided by you based on your convenience. Our home tutors provide free worksheets and assignments based on past exam papers.
You can begin the registration process online or call us at 9999706307 for a free consultation to explore how our home tutors can make it easy and a happy learning experience for your child. We provide expert and experienced home tutors for all Classes / Subjects, areas in Gurgaon for Grade IV, V VI, VII, VIII, IX, X, XI, XII, MYP, IGCSE, IB, IBDP, A-Level for Maths, Physics, Chemistry, Economics, Business and Management, English, Statistics
We also provide notes and formula sheets to those students who need them to understand the concepts and to revise these notes through self-study. Parents have the option to pay to our tutors on per visit basis after they or the student are fully satisfied with the tutoring session. Please call our helpline number (9999 706307) to get more information.